Eating The Clock Helped The Bucs Win
September 10th, 2023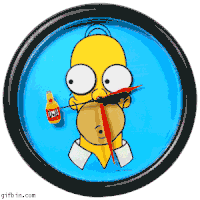 Defensive coaches love, love, love time of possession. Just love it.
So Joe is sure when Todd Bowles gets a load of the time of possession for his Bucs in the fourth quarter, he may just have two glasses of milk with his Chips Ahoy.
The Bucs totally controlled the clock in the fourth quarter. As a result, the Bucs ground out a 20-17 win over the Vikings.
How well did the Bucs eat the clock? The Bucs had three possesions in the fourth quarter. The first didn't run much clock, just 2:16 expired. The second chewed up 4:41, ending in a Chase McLaughlin 57-yard field goal for what turned out to be the winning score.
The third and final Bucs possession, where they drained the clock to 00:00 to secure the win, took 3:52.
That is how you close out games by keeping your opponents' offense off the field.