"Do Something; Do Anything"
September 16th, 2023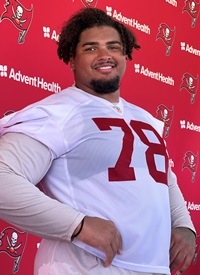 Joe has been enjoying monitoring Chicago media after the Bears were drubbed 38-20 by the Packers in Chicago.
High hopes imploded when the Packers scored two fourth-quarter touchdowns to take a 38-14 lead.
Now the Bears head to Tampa for a clash tomorrow. Then the Bears are off to Kansas City. Bears fans are melting down because their team looks destined for an 0-3 start if they can't revive many phases of their game against the Bucs.
"Do something. Do anything," pleaded CBS2 Chicago sports director Marshall Harris to his large audience. He was referring to the Bears defensive line needing to show up against the Bucs.
"Love is an action word, and Jordan [Love] made sure to action last week when the Bears applied next to no pressure on him. So this week the line better find a way to make Baker Mayfield uncomfortable again. The QB play does not have to be elite if there's no pressure in the pocket."
Joe heard all kinds of chatter about the Bears' weak defensive front this week, and about shoddy playcallng that saw top receiver D.J. Moore only find two targets against Green Bay.
The Bears sure looked like a bad team, and their fans have just about had enough through their current 11-game losing streak, one Bears faithful thought would end Sunday in Chicago.
Joe thinks the Bucs are catching Chicago at the perfect time: desperate and disjointed.