Gameday Tampa Bay
August 26th, 2023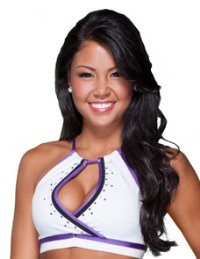 Preseason Game 3
Crows at Bucs  
Kickoff: 7 p.m.
TV: WFLA Channel 8. Game will be rebroadcast on NFL Network Monday at 4 a.m. and Wednesday at 1 p.m.
Streaming: NFL+ and Buccaneers.com (Geographic restrictions apply).
Radio: Buccaneers Radio Network WXTB-FM 97.9 in the Tampa-St. Petersburg region (Transmisiones de radio en español en WTMP-FM 96.1 y WMGG-AM 1470 en Tampa). Additional Buccaneers Radio Network stations can be found here. The game also will be broadcast on SiriusXM Channel 382 (Buccaneers Radio Network feed).
Weather: Better hydrate, preferably with plenty of Big Storm Brewing beers. Tailgaters will sweat it out in the low 90s and by kickoff, it should cool down to 89, per AccuWeather.com. Once the sun goes down the temperature will drop noticeably to 82 by game's end. There is a 10 percent chance of rain at kickoff which will drop to one percent by halftime.
Odds: Per BetMGM, as of midnight, Bucs -2; over/under 36.5.
Outlook:  Starters for the Bucs are expected to play the first half. As always, all eyes will be on the quarterback. Joe isn't worried about the defense, especially since Lamar Jackson is not expected to play tonight. The Crows always have a stingy defense so Joe would hope, if the Bucs starters do play the first half, that the Bucs can get two touchdowns. If so, the offense should be OK for the Vikings in two weeks. Joe is very, very skeptical of the Bucs run game so if Rachaad White and others get good yardage on the ground, that would be a great sign. Hopefully, undrafted rookie Sean Tucker on the ground and big play rookie Trey Palmer through the air continue to progress as they have the past two weeks. Tucker is important. If White struggles and Tucker doesn't impress, the Bucs could be screwed in the run game. Big night for bubble guys. A good game from them, particularly at tight end, wide receiver and defensive back, could mean the difference between an NFL paycheck and slumming it next spring in the USFL. Joe also yearns for rookie edge rusher YaYa Diaby to be unleashed. He looked like a beast in limited time two weeks ago against the Steelers, but Diaby tweaked an ankle in that game and mostly has rested since.
Great time to stock up on Big Storm beers at your local store, or head to the taprooms for a pregame dinner and find many gems on draft.
A Bromosa and a Bucs game is always a winning combination @BigStormBrewing pic.twitter.com/gA3mqrRMyz

— JoeBucsFan (@JoeBucsFan) August 26, 2023