Faces Of A Run-Challenged Franchise
July 4th, 2023
BY IRA KAUFMAN
The last time James Wilder carried the ball for the Buccaneers, the original Batman movie ruled at the box office.
The year was 1989 and Tampa Bay slogged its way to a 5-11 record under Ray Perkins, who would be fired toward the end of the following season. That was a long, long time ago.
How long? Lavonte David was a newborn.
Yet all these years later, Wilder still rules as the franchise's career rushing leader with 5,957 yards. Wilder was a workhorse in 1984 and 1985, but those were the only two seasons he ran for more than 704 yards.
He tops the rushing chart for a franchise that began play in 1976 under John McKay, who never met an off-tackle run he didn't like. Mike Alstott is a distant second with 5,088 yards, followed by Warrick Dunn (4,986), Doug Martin (4,633) and Cadillac Williams (3,677).
Out of 32 NFL franchises, only the Patriots feature a career rushing leader (Sam Cunningham) with fewer yards (5,453) than Wilder, who boasts a strong case to be in the Buccaneers Ring of Honor.
It's not like the Bucs haven't had quality backs through the years. The problem was they couldn't sustain production.
Nobody fits that profile more than Martin, who opened with a sensational rookie year in 2012. Martin made the Pro Bowl after running for 1,454 yards in Greg Schiano's first year on the sidelines. Martin shredded the Raiders for 251 yards and four TDs in a 42-32 road triumph in midseason and the Bucs were 6-4 before enduring a 5-game losing streak.
After two pedestrian seasons, Martin recaptured his form in 2015, ranking No. 2 behind Adrian Peterson by rushing for 1,402 yards. He led the league with 14 runs of at least 20 yards and was rated by his peers as the 33rd-best player in the league.
"I love the way Martin plays the game," Peterson said at the time. "He's a powerful young back."
At that point, there was every reason to believe Martin would go on to shatter Wilder's career mark. But Martin was suspended four games by the NFL in 2016 for violating the league's substance-abuse policy. By the end of 2017, the Bucs decided to move on from a former first-round pick who had flashed such juicy potential.
Jon Gruden's Raiders signed Martin in 2018, but the two sides reached an injury settlement the following year. Yes, Doug Martin was out of football at the age of 30.
So was Cadillac Williams, but who could blame him? The league's Offensive Rookie of the Year in 2005, Williams had the misfortune of tearing his right patellar tendon in 2007 and his left patellar tendon in 2008.
Alstott looked like he was on a pace to supplant Wilder atop Tampa Bay's rushing chart. But after the 2002 championship season, Alstott averaged only 47 carries and 140 yards on the ground during his final four years as injuries mounted and Gruden looked elsewhere.
Next up is Rachaad White, who just began his pro career with 481 rushing yards. That leaves him a mere 5,476 yards behind Mr. Wilder. If White can ever come close to chasing down Tampa Bay's career rushing leader, he'd be considered a heck of a third-round draft pick.
Wilder has held a firm grip on Tampa Bay's top spot for more than three decades. If Dave Canales and a rebuilt offensive line have their way, White's about to embark on a long, strange trip to take Wilder down.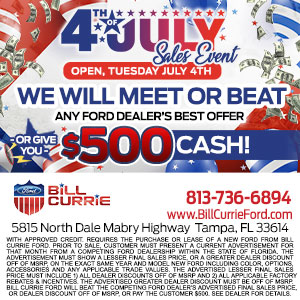 Ira Talks Winning Without A Good Edge Rush, 5 Trade Deadline Possibilties, Soft Media, Tight End Help, And MUCH More