Ryan Jensen And Russell Gage Aren't 100 Percent
July 25th, 2023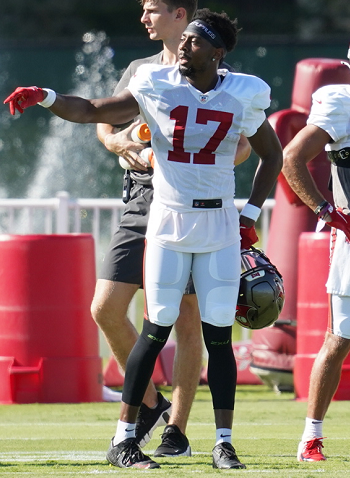 The Bucs have a good health report card overall, but it's not perfect, Todd Bowles said today.
Receiver Russell Gage? He's not there yet with an undisclosed injury, Bowles said, but there's no indication yet that Gage will be on the physically unable to perform list when practice starts tomorrow. Gage has been hurt for months.
Ryan Jensen is clear to practice one year after his awful knee injury — yes, he played in the playoffs against Dallas — but Bowles said the team will monitor him closely and it's unclear whether he will be in pads next week.
As Joe wrote in the wee hours, Shaq Barrett is good to go.
Teams are not required to submit an official injury report until four days prior to opening day.