Watching Baker Mayfield
July 9th, 2023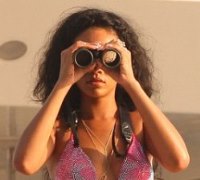 Is Baker Mayfield a man to watch? Time will only tell.
Mike Jones of The Athletic selected a player from each NFL team to keep an eye on this season. Jones has a variety of reasons for each selection but Jones seems to think if Mayfield can turn around his career with the Bucs, then the Bucs might just be pretty good.
Tampa Bay Buccaneers: QB Baker Mayfield
Mayfield, the 2018 No. 1 pick by Cleveland, is trying to prove he's not a bust while playing with his fourth NFL team and third in the last two seasons. But he's also trying to replace Tom Brady and keep the Bucs relevant. Talk about a tall task.
Mayfield doesn't need to be Tom Brady. What he does need to have is a better than a 19 percent conversion percentage on third-and-longs.
If Mayfield can be just an average starting quarterback, the Bucs ought to be in the hunt for mid-January football.