A Soul Searching Finish For Team Glazer
July 15th, 2023
BY IRA KAUFMAN
Things could get very intriguing around One Buc Place in six months.
If Las Vegas oddsmakers are correct, the Bucs are staring into the abyss this fall. They are the No. 2 favorites behind Arizona to own the No. 1 pick in a 2024 draft topped by a pair of highly touted quarterback prospects.
It would surprise no one if Caleb Williams of Southern Cal and North Carolina's Drake Maye go off the board 1-2 for quarterback-hungry franchises coming off awful seasons.
And if Tampa Bay tumbles toward the vicinity of the NFL basement, Jason Licht shouldn't hesitate to grab a potential franchise quarterback. Should the Bucs go 4-13 with either Baker Mayfield or Kyle Trask under center, a shakeup would be in order that includes the head coach.
"It's the toughest position to find and it's the most important position on the team," Licht says. "You see teams that in consecutive years take them (quarterbacks) in the Top 10."
If the Bucs go 10-7 and win their third consecutive NFC South title, they would likely stick with the quarterback who got them there.
Still, there's an ugly middle to this equation, one that would require real soul searching from the Glazers. Suppose Tampa Bay goes 8-9 and fails to make the postseason?
The Veteran Market
That's a nightmare scenario for Buc Nation and the family that writes the checks. Mediocrity is a terrible word in sports. You're not good enough to compete and not dysfunctional enough to grab a Top 5 draft choice.
The move from No. 15 to No. 1 or No. 2 would be prohibitive — even if your trade partners are motivated to move down from the top choices and accumulate draft capital.
At that point, it might be wise for Licht to inquire about a young quarterback with pro experience. It's a small field, but two names come to mind.
Nobody is going to make Pat Mahomes, Justin Herbert, Joe Burrow, Josh Allen, Jalen Hurts, Lamar Jackson or Trevor Lawrence available. They're untouchable at this point because of their production and their age.
Forget 'em. They're off limits.
But there could well be some legitimate quarterback options for the Bucs, both harboring health concerns.
If the Cardinals play down to expectations, Kyler Murray figures to be available. He'd come with a whopping price tag and a torn ACL that required surgery, but he doesn't turn 26 until next month and he's the kind of exciting talent that sells tickets.
Murray signed a 5-year contract extension worth $230 million last summer and he's already been named one of the league's Top 100 players three times. The first overall pick in the 2019 draft won Offensive Rookie of the Year honors and his career ratio of 81 TD passes and only 41 interceptions is impressive.
Known for his wondrous mobility, Murray boasts a 66.8 completion percentage that is tied for sixth-best in NFL history. However, Murray is 25-31-1 as a starter, with no playoff victories.
If Murray's fifth season in the desert proves disappointing, Arizona would likely entertain trade offers for the former face of the franchise. And a rejuvenated Murray could provide a juicy facelift for the Bucs if Mayfield/Trask fails to shine.
Licht would have to evaluate whether Murray's torn ACL was a fluke injury or a reflection of his daring style of play.
Besides Murray, another intriguing young quarterback just might be available after the season.
Does the name Tua Tagovailoa make Buc fans warm and fuzzy? Perhaps it should. When Tagovailoa has been healthy for the Dolphins, he's been successful.
Only 25, he boasts a 21-13 career record. Last season, he claimed the league's No. 1 passer rating and also led in average yards per pass attempt. The Dolphins were 8-3 before suffering a 5-game losing streak as Tagovailoa dealt with chronic concussions. He was inactive for the final two regular-season games and the playoff shootout at Buffalo.
Tampa Bay could serve as a destination for Murray or Tagovailoa to silence their skeptics and resurrect their careers. The more appetizing scenario would be to land a big-time quarterback in the draft.
"I would not be afraid to take a quarterback because you might as well have another shot at it," Licht said just before the 2023 draft.
It didn't happen, but there's always next year.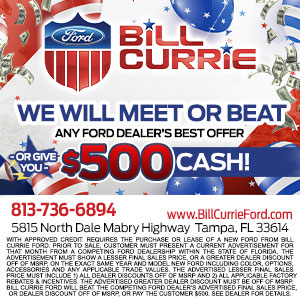 Ira Kaufman Talks Devin White Profile Boost, Perspective At Cornerback, Nurses For Kyle Trask, Deciphering An Eye-Popping Third Down Stat, And More

.