Bucs Need The Adult Baker Mayfield
June 24th, 2023
BY IRA KAUFMAN
At times, he's been his own worst enemy. Now, he needs to embrace new friends.
You would think Baker Mayfield gets it by now. The Browns weren't convinced he was their guy. The Panthers weren't impressed. The Rams let him move on as a free agent.
Realistically, Tampa is likely his last opportunity to win a starting job in the NFL. Guess what? He knows that.
If Mayfield can't beat out Kyle Trask, who has thrown all of nine passes as a pro, it will send a clear message throughout the league that the No. 1 overall pick in the 2018 draft should be considered a backup quarterback … at best.
It's startling how quickly things went sideways in Cleveland. In 2020, you couldn't keep Mayfield jerseys in the store as the Browns went 11-5 and made the postseason for the first time since 2002 before winning a road playoff game against Pittsburgh. The next week, Mayfield played well in a narrow setback at Kansas City.
But the next season, Mayfield tried to gut it out with a torn labrum in his shoulder. It was a poor decision because he needed surgery and his play suffered. The frustration mounted, causing a rift with Kevin Stefanski — who was named NFL Coach of the Year in 2020 in large part because Mayfield excelled.
Following a 26-24 loss to the Steelers late in the 2021 season, Mayfield questioned Cleveland's blocking scheme up front. He was sacked nine times and a rookie right tackle was no match for pass-rush demon T.J. Watt.
He should have shut his pie hole.
Instead, Mayfield broke the code by going public with his criticism. It was the final straw in a drink that had gone sour.
By March of 2022, the Browns were obsessed with chasing Deshaun Watson. They wanted Watson so desperately, they were willing to part with THREE first-round draft picks.
Mayfield realized he was a dead man walking. One year removed from glory, he was odd man out. The Browns wouldn't even keep him in the loop during negotiations with the Texans.
Then came the cruelest blow of all.
It was left for ESPN's Chris Mortensen, one of the most respected pro football reporters in the business, to reveal just how fed up the Browns were with Mayfield.
"Whereas Baker Mayfield's passion and emotional leadership was embraced at Oklahoma and even in the beginning with the Browns, things have changed," Mortensen said on air. "They want what they consider an adult at that position."
So in typical Browns fashion, they identified Watson as "an adult" and signed him to the richest contract in NFL history well before he was suspended for 11 games.
Mayfield moved on to Charlotte and Los Angeles and now he's a Buccaneer, looking for stability. Mayfield has worked with six head coaches and five offensive coordinators during his brief career and now Dave Canales has his turn at this reclamation project.
Justifiable Optimism
You can bet Canales has studied every throw Mayfield uncorked in Cleveland, knowing the Browns won only four games in the three years preceding Mayfield's arrival, capped by an 0-16 slate in 2017.
Canales has been through this process before. As Seattle's quarterbacks coach last season, Canales helped Geno Smith earn Comeback Player of the Year honors. Smith was 13-21 as an NFL starter before leading the Seahawks to nine wins, leading the NFL with a 69.8 percent completion rate and posting a 30-11 ratio of TD passes to interceptions.
In the postseason, the Seahawks led the heavily favored 49ers 17-16 at the half before San Francisco exerted its will. Still, Smith completed 25-of-35 throws for 253 yards and two TDs against the league leader in both scoring defense and total defense.
At the age of 28, and given his dizzying football odyssey in the past 18 months, Mayfield needs to shed his occasional moments of immaturity. When I asked Bruce Arians whether Buc fans can expect a punk or a leader under center, Arians said Mayfield is merely confident in his own abilities.
Chris Simms brags about Mayfield's arm strength and says he plays bigger than his 6-foot frame. And while there's nothing wrong with bringing some swagger to an offense that had none in 2022, Mayfield has to earn his bragging rights in Tampa.
He has to prove himself all over again. He has to have the backs of teammates and coaches. He has to keep a lid on those bubbling emotions.
In other words, be an adult.
Ira Kaufman, The Sage of Tampa Bay Sports, has been covering the NFL since the 1970s and hopped on the Bucccaneers beat in 1985. The Pro Football Hall of Fame representative for the greater Tampa Bay region enjoys hot coffee, beet salads, tater tots, Big Storm shrimp tacos, a good bagel, quality beach chairs, a well-executed screen pass and his iconic dog Cosmo.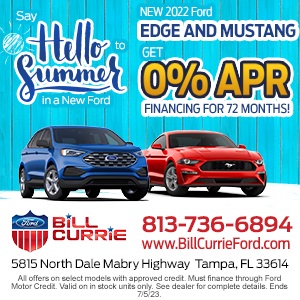 This weekend's loaded Ira Kaufman Podcast!