Todd Bowles Applauds 1 P.M. Games
May 16th, 2023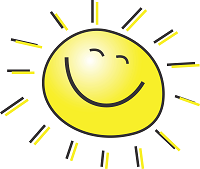 Was Tampa Bay an old and tired team last season, or just old?
It's a fair question after the comments of head coach Todd Bowles yesterday during his visit to The Rich Eisen Show.
Bowles was asked about the Bucs' 2023 schedule and noted how the Week 5 bye is a little early and not in a preferred spot, but he added that a Week 8 game in Buffalo on a Thursday night sets up a "mini-bye" the following weekend at a good time.
Then Bowles noted how much he likes 1 o'clock games and the Bucs have a whopping 12 scheduled this season, and could get one more in the unscheduled season finale.
"Excited that we have a lot of 1 o'clock games. You know, night games take their toll traveling back, especially for us last year traveling to Germany, Arizona, San Francisco, and Pittsburgh and Cleveland weren't an easy trip, as well as Dallas. We put in a lot of miles last year, so we don't have the miles that we had last year. Hopefully that keeps us a little fresher."
Bowles added that any time a coaching staff can arrive to work fresh on a Monday morning and gameplan the week ahead, it's a good thing.
Joe gets what Bowles is saying about travel, but Bowles lost Joe when he referenced Pittsburgh and Cleveland not being easy road trips.