Lavonte David In Energy Conservation Mode
May 8th, 2023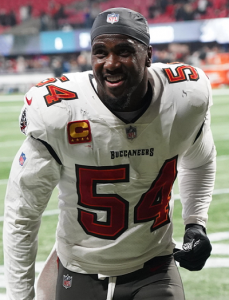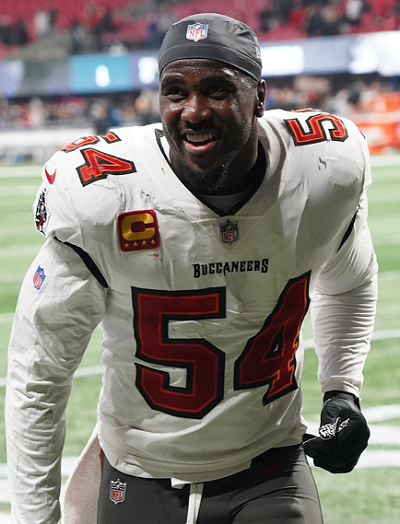 Lavonte David played damn near every Buccaneers snap last season, 1075 to be exact.
That's no easy feat for a 32-year-old linebacker, which David was in 2022.
Speaking this week on The Players Company show, David revealed that he's got a secret to his success. And yes, he used the word "secret" when describing what helps him stay fresh.
"My film study, my preparation, helps me not use all that energy on the field for one play," David said. "Like when I know when there's a play coming, I know what I need to do to get over there and not waste all my energy so I can be able to come back … and keep my stamina going throughout the whole game."
Joe sure hopes David continues using his smarts to extend his playing career at a high level.
Joe is excited for David to break the 1,000 solo tackles mark this season. He's got 949 and should have no problem entering that special club of dudes with 1,000 or more solo tackles. For those wondering, retired Panthers lineabker Luke Kuechly has 690 solo tackles.
Perhaps David can pull a London Fletcher, the Washington inside linebacker who made his first Pro Bowl at age 34. Fletcher proceeded to qualify for three more Pro Bowls before retiring after the 2013 season.