Jason Licht: YaYa Diaby Has "Scary" Upside
May 4th, 2023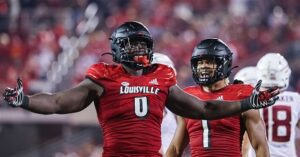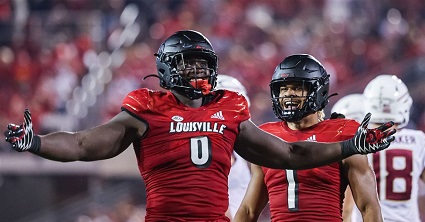 Buccaneers general manager Jason Licht was feeling great about his new third-round pick on Friday night, but Licht sounded even more excited this week.
The 10th-year GM hopped on SiriusXM NFL Radio and was glowing about YaYa Diaby, the edge rusher out of the University of Louisville with the giant wingspan and a multitude of tools as the No. 82 overall pick.
"YaYa just has an incredible combination of speed and strength, and it's kind of scary what the upside is with this guy," Licht said. "He started to hit his stride this year and we feel it's nothing but upside in the future."
Remember when the Bucs drafted Noah Spence in Round 2 (No. 39 overall) in 2016? Consider that Diaby is taller, heavier, faster, longer, stronger and more explosive.
The key with Diaby, assuming he isn't a Day 1 terror, will be development. Licht sort of acknowledged that on draft night.
"I feel like sometimes we expect them to go out Week 1 and dominate or certainly by their first year, they had to have dominated or been a great player when it takes time for some of these players. [Sometimes] two years to reach their full potential."
When Licht dropped that "two years" line, Joe immediately winced and thought of Joe Tryon-Shoyinka.
Regardless, Diaby has the tools and the Bucs have a new coach for their edge rushers, veteran assistant George Edwards. Joe has high hopes that Edwards will raise the games of his young group.