Trendsetter Todd Bowles
April 26th, 2023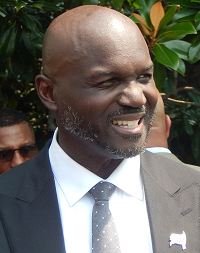 Buccaneers general manager Jason Licht is a little busy in these final hours before the NFL Draft, but there is a new Licht interview posted on The Rock Stops Here podcast.
Local multimedia icon Rock Riley sat down with Licht four weeks ago at the NFL Annual Meeting in Phoenix. Joe had the good fortune of sitting in on the session in a swanky outdoor resort lounge.
Rock hit Licht with a question about needing a running/mobile quarterback in a changing NFL. Licht pointed to Tom Brady and throw a little cold water on the question. And in the process, he noted that his head coach is a trendsetter that fellow coaches study.
"The quarterback position, for one, is changing a lot," Licht replied. "Defenses are changing, every five or six years they evolve into something that's a new game. So, Todd does a great job keeping fresh his defense and changing things. I know a lot of people look to Todd to see what he does because of that. But the overall game is changing."
Joe wonders how Bowles' adaptations, now entering his fifth season as Tampa Bay defensive coordinator, will show up in this week's NFL Draft. If the Bucs draft a versatile cornerback with their first-round pick, then that will be quite a signal that Bowles' has taken investing in/emphasizing the defensive backfield to a new level.
The Picks Are In! Ira Talks Insider Chatter And Joins The Ultimate Mock Draft Episode With JoeBucsFan Draft Guru Sean Sullivan