Roschon Johnson And The Bucs
April 5th, 2023
Now this would be an interesting addition to the Bucs' running backs room.
Joe isn't trying to bury Rachaad White. That's ridiculous for a guy who has only had one season under his belt in the NFL. He's shown flashes, but in Joe's mind the jury is still out on a guy who was the RB1b on the worst rushing team in the NFL.
Given that SpongeBob was so over his head as an offensive coordinator without his safety blanket also known as former Bucs Super Bowl-winning coach Bucco Bruce Arians, Joe is eager to see what new offensive coordinator Dave Canales can do with White.
It seems the Bucs are intrigued by a Texas running back, and they brought him in for a visit. But not the one you may be thinking of. Instead of having Bijon Robinson in for an official Top-30 visit to One Buc Palace, the Bucs brought in his teammate, Roschon Johnson.
Naturally, when you have a guy like Robinson on the roster, fellow running backs will not going to get a lot of touches. But Johnson was a pretty good running back, too.
Johnson averaged six yards a carry for the Longhorns last year totaling 554 yards. Impressively, 402 of those yards came after contact.
Johnson also averaged nine yards a catch.
Here is how Emory Hunt of CBS Sports, the Czar of the Playbook, breaks down Johnson in his 2023 Football Gameplan Draft Guide.
Strengths: Brings a good, all-around skill set to the position. Showing the ability to run, catch and block rather well; superb in all three. Good quickness and burst once he gets rolling, and is able to string a few moves together while going downhill, able to evade a defender in the open field. Excellent pass protector and pass catcher; can be trusted on the field on all 3 downs. Wildcat QB experience adds another element for him inside the Red Zone or short yardage.
Hunt grades Johnson as a capable NFL starter.
The way Joe looks at Johnson, he could push White to be more consistent. White flashed and looked fantastic against Seattle. But Joe needs to see more of that to be convinced White is the guy.
Adding someone who can break tackles would be a welcome addition to the Bucs. How many times last year did Joe see Playoff Lenny get touched on the foot and buckle?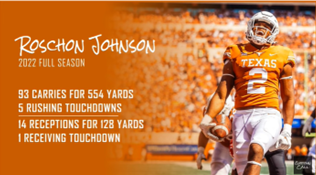 ---
Great fun ahead at the brand new Big Storm taproom in the heart of Ybor City! Upstairs in Centro Ybor with public parking all around. It's big, bold and beautiful. 
…Courtesy of Florida's Elite Restoration, you can win $500 in our "Pick The Pick" contest, which was a huge hit at the 2021 NFL Draft party, plus another $500 in an additional contest. Hang with great Bucs fans, Ira Kaufman and Florida's best craft beer and food.