"Can You Be Competitive?"
April 14th, 2023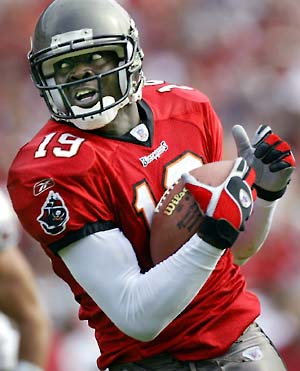 Keyshawn Johnson, the former stud Bucs receiver and Super Bowl champion (and the current face of ESPN radio) thinks the ice under head coach Todd Bowles is thin.
That was Johnson's message yesterday on NFL Live. 
The good news for Bowles fans is that Johnson thinks Bowles doesn't need a special season to be blessed with the opportunity to coach Tampa Bay in 2024.
He just has to make sure the Bucs are legitimately competitive.
"Can you win nine games, can you win eight games, can you be in the fight? Can you be competitive in a divsion that right now is not that great?" Johnson asked of Bowles rhetorically.
"And if he can show that, then maybe his tenure as a Tampa Bay Buccaneer extends beyond 2023. … And it gets into 2024 before [ownership] really starts to say, 'Hey, let's make some hay.'"
Joe thinks Bowles need at least seven wins to have a chance of returning for the 2024 Bucs season. Every NFC South team won at least seven games last season — and each club trotted out subpar quarterbacks. So the bar should not go lower than that.
Also, Bowles shouldn't have a learning curve in his fifth season in the organization and second as head coach.
Lastly, the Bucs have talent, and their AFC schedule includes games against shaky Titans, Texans and Colts teams.
Winning at least seven games shouldn't be too much to ask. And it's certainly reasonable to think the Bucs could be a nine-win team if they play close to their potential.
A losing 2023 season for Bowles would mark five in a row as a head coach. Joe's research says that would be the worst run since Eagles/Falcons head coach Marion Campbell in the 1980s.
Flash poll posted at 10:10 a.m.