Buccaneers Pick Linebacker SirVocea Dennis In Round 5
April 29th, 2023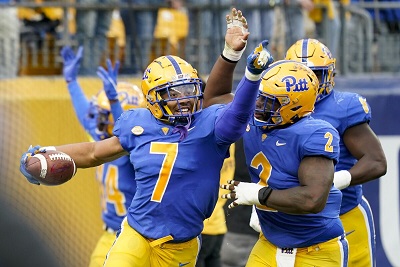 It seems Bucs general manager Jason Licht liked more than just his first-round pick when he watched all the film of the University of Pittsburgh defense.
With their first pick of Round 5 this afternoon, the Bucs selected Pitt inside linebacker SerVocea Dennis.
He's a small LB at 6-1, 226 pounds but he's known for his speed and for being explosive into gaps. Joe's been reading he's a solid tackler. So his bio smells like that of a potential special teams ace.
On the ESPN broadcast of the draft, former NFL defensive back and personnel executive Louis Riddick called Dennis "slippery" when he blitzes, and that's why he had 11 sacks last season.
"He is really good on the stunts, he's smart as heck … with "tremendous instincts," Riddick said before explaining Dennis is Todd Bowles kind of player, moldable into different roles on defense.