Sportsbook Way Down On Bucs
March 28th, 2023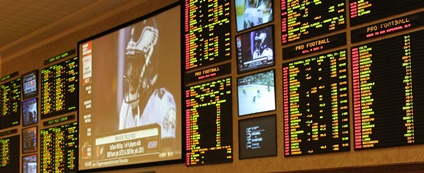 It might be way early to set the season-win totals for NFL teams. Hell, the Final Four hasn't been played yet.
But what does Joe know? Joe doesn't own a sportsbook.
The outfit DraftKings came out with their NFL season-win totals. And Nick Underhill, who covers the slimy Saints for New Orleans Football, brings word that DraftKings is way down on the Bucs.
How down? DraftKings has the Bucs returning to Buccaneers Cove (last place in the NFC South), placing the season win total over-under at 6.5.
At the heart of this, Joe believes, is that the DraftKings crowd is not a believer in Bucs quarterback Baker Mayfield competition at quarterback.
If the Bucs have a second-straight losing season under Bucs coach Todd Bowles, Joe has to wonder how much of a mulligan Bowles gets for winning the division without his own coaches last season.
Draft Kings released their win totals.

For the NFC South
Saints — 9.5
Panthers — 7.5
Falcons — 7.5
Bucs — 6.5

Top NFC teams
49ers — 11.5
Eagles — 10.5
Saints — 9.5
Cowboys — 9.5
Lions — 9.5

— Nick Underhill (@nick_underhill) March 25, 2023