Sean Murphy-Bunting Has A Suitor
March 19th, 2023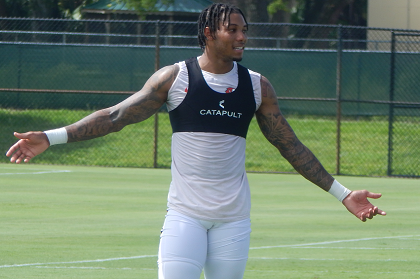 The wining and dining stage of free agency has arrived.
When the free agency dinner bell rings and the annual negotiating period begins, teams can't visit with players or talk to them directly for 48 hours unless the player doesn't have an agent. But teams don't want to wait to shake a guy's hand and look him in the eye. That's why so many deals are reported quickly.
However, after the intial frenzy, often remaining free agents will make old fashioned visits to the teams interested in them.
Per NFL Network, that's exactly what's happening with cornerback Sean Murphy-Bunting.
After four years in Tampa, the 2019 second-round pick and playoff hero is a free man. He'll head to hang out with the Titans tomorrow.
The Titans' interest in Murphy-Bunting is intriguing. They've seen in training camps during multiple joint practices, and they have film on those sessions. So Tennessee has a little more from which to assess.
Joe hopes Murphy-Bunting gets a nice deal somewhere. He's a good player, but not great and durability has been a concern.
Joe does not rule out SMB finding his way back to Tampa for the 2023 season.