Linebacker Market Gets Fuzzier
March 6th, 2023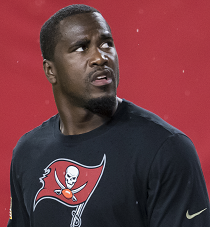 Another huge-name linebacker hitting the market early today makes the Bucs' attempted re-signing of Lavonte David more intriguing.
Eight-time Pro Bowl linebacker Bobby Wagner, part of David's 2012 draft class, will be a free agent as Joe explained. And today the Vikings cut stud linebacker Eric Kendricks. The tackling machine is a 31-year-old former All-Pro coming off a strong season. He's a salary cap casualty.
With David as a pending free agent, that means there are three older but productive inside linebackers heading toward the open market. Could that supply drive down the price of David?
Joe sure hopes so.
It was clear last week at the NFL Scouting Combine, per Bucs general manager Jason Licht's State of Lavonte David address, that the Bucs will be putting an offer on David's desk.
Maybe, just maybe, the Kendricks release will help make that happen.