League Celebrating A Percentage Of Bucs Games
March 27th, 2023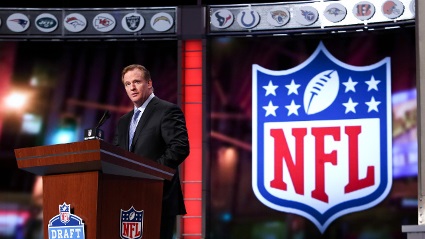 So it's the time of year when Joe heads to the annual NFL Owners meetings to hang out with NFL owners, general managers and head coaches. What's more fun than Joe in a swanky resort grilling the power brokers?
So look forward to plenty of gems right here on Tuesday and beyond. (Joe has heard a rumor that JoeBucsFan.com is the only Bucs media outlet here. Man, would that say a lot about a lot of things.)
Last night at the owners meetings in Phoenix, the NFL was trumpeting how competitive last season was. The NFL, it seems, loves tight games, big comebacks and wild swings within games.
One stat pumped out by the league is a season-record 52 games in which a team wiped out a 10-point deficit to win or tie.
Hmm, only 52 games like that all season? That's about 19 percent of the NFL's schedule. Joe's research shows the Bucs played in four of those games in 2022, above the league average.
In December, Tampa Bay trailed 13-3 and then 16-3 against the Saints before a big Tom Brady comeback made possible by a bone-crushing Keanu Neal hit on Taysom Hill to set up the game-winning drive. Then the Bucs flipped to the wrong side of the comeback victory; two weeks later they choked a 17-0 lead to the Bengals.
On Christmas night, the Bucs trailed Arizona 16-6 but found their way back to glory against a really bad Cardinals team. On New Year's Day, the Bucs' must-win game at home against Carolina, the Bucs trailed 14-0 to Carolina before exploding to a 30-24 win.
Joe wonders if the Bucs' top-10 defense, which does a solid job keeping games close, could help the Bucs get more than one night game this season.
Or will the TV networks snub the Bucs because quarterbacks are what sell on TV and the Bucs don't know who theirs is yet (allegedly)?