Lavonte David Nearing Magic "40" Mark
March 29th, 2023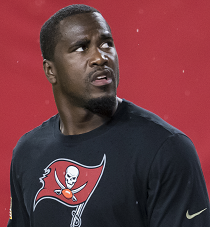 The Hall of Fame debate for iconic Bucs linebacker Lavonte David will be a meaty one when he retires.
One stat should send up a huge red flag for those who think David is unworthy.
Like David, retired superstar Panthers linebacker Luke Kuechly was drafted in 2012. He amassed a combined total of 25 interceptions and forced fumbles in his career. Also drafted in 2012 was David's good friend and Senior Bowl roommate, linebacker Bobby Wagner, who has eight Pro Bowl appearances and is still going strong. Wagner has a combined 19 interceptions and forced fumbles.
David? Well, he dwarfs those guys with a combined 39 interceptions and forced fumbles.
Think about that for a moment. After all those tackles and games for Kuechly and Wagner, David has almost doubled them in the turnover department.
Today on SiriusXM NFL Radio, David was presented with the fact he's one shy of the iconic 40 mark when it comes to that stat. He said he was unaware.
For those wondering, Derrick Brooks played 14 seasons for the Bucs and combined for 49 interceptions and forced fumbles. David is entering his 12th season.
Bone-crushing Hall of Fame safety John Lynch? He recorded 16 forced fumbles in 15 seasons. David has 27.
Joe sure hopes David can keep cruising along at a high level. This is going to be a huge season for his eventual Canton consideration.