Buccaneers Sign Kicker Chase McLaughlin
March 28th, 2023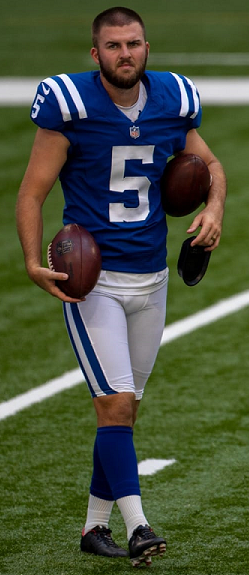 Buccaneers head coach Todd Bowles just found the big-leg kicker he was seeking.
Tampa Bay has agreed to terms this afternoon on a one-year deal with free agent kicker Chase McLaughlin, who was the Colts' full-time kicker last season after holding the same job with the Browns in 2021.
McLaughlin, 27, converted 13-of-16 field goal attemps from 50 yards or more over the past two seasons. He struggled in the 40- to 49-yard range in 2021 but was improved from that distance last season, going 9-of-11.
Overall, McLaughlin converted 100 percent of his extra points and 83.3 percent of his field goal attemps in 2022.
McLaughlin was undrafted out of the University of Illinois in 2019. He made eight NFL stops before landing a top job with Cleveland in 2021. He'll replace booted Bucs Super Bowl kicker Ryan Succop, who was cut last week.