A Quick Lesson On NFL Contract Incentives
March 16th, 2023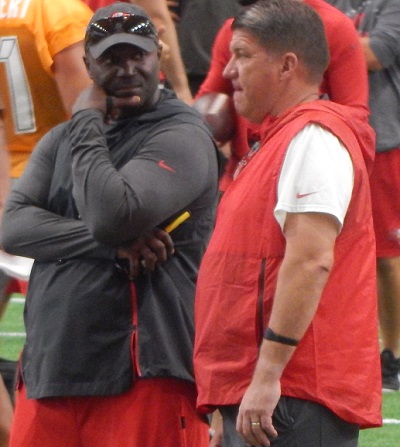 Joe knows fans see new Buccaneers quarterback Baker Mayfield officially having a $4 million salary plus more than double that total in incentives, and they quickly assume scoring the incentives is a reach, a fat carrot dangled by the team.
In reality, that's not how it works.
NFL contract incentives, if earned, count against the following season's salary cap. And there are rules tied to what those incentives can be.
The restrictions prevent teams from bypassing the spirit of the cap, so a club can't give a guy a $10 million salary and $25 million in ridiculously attainable incentives. 'Hey, Ryan Succop, we'll rework your contract to give you the league minimum plus $4 million if you make 10 field goals over 30 yards.'  That's not kosher.
Incentives have to represent an achievement greater than what the player had in the prior season. And since Mayfield didn't do much last season with the Panthers and Rams combined, Joe suspects Mayfield has easy incentives in his new deal with the Bucs.
As in he would score nearly all the money if he wins the starting job and at least plays like Mike Glennon did in 2013 — 2600-plus yards, 19 touchdowns in 14 starts.
Of course, that means Mayfield must win the starting job, which he probably already did when he hung up the phone with the Bucs.