"They Don't Want To Go Back"
February 4th, 2023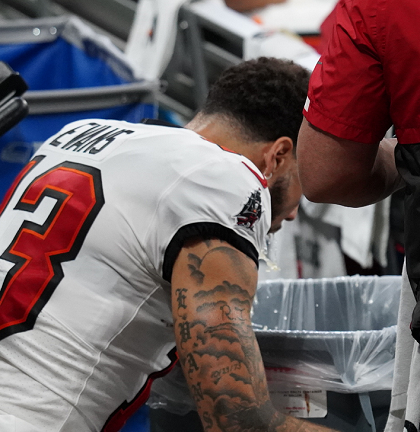 Why exactly would Bucs free agents like Lavonte David and Jamel Dean, along with established veterans like Mike Evans, Chris Godwin, Ryan Jensen and Leonard Fournette, be hungry to play for the Bucs next season if management decides to gut the roster, clear its huge salary cap debt and rebuild with a young quarterback?
The easy answer is money and pride, but reality says no established Bucs player would be all jacked up to go down that road following three years that included Super Bowl glory, seven postseason games, big-time expectations and the overall Tom Brady Effect.
Regarding veterans that tasted the sweet Bucs life, former Bucs quarterback Chris Simms and ProFootballTalk.com creator Mike Florio talked this week about how "they don't want to go back" to an era of losing and a franchise in full reset mode.
Joe believes it is something to consider for Bucs management: Which veterans would buy-in 100 percent if the Bucs indeed decide to rebuild and took them along for the ride?
Joe can only imagine the faces of Evans and Jensen, two players from The Lost Decade with a combined 19 years of NFL experience, hearing Bucs general manager Jason Licht explain it's time to start over without cash for free agents.
Man, if Licht is successful pulling the Bucs out of the Brady era and into a multi-year run of contending for title, then he certainly will be deserving of his name in the Buccaneer Ring of Honor.