Bucs Add Another Name To The Offensive Coordinator Search
February 8th, 2023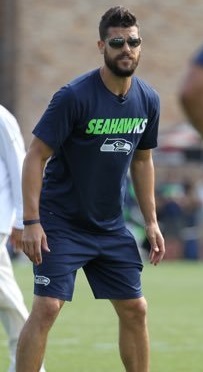 The Bucs sure are searching and searching and searching for an offensive coordinator.
Yet another name has emerged on the public Bucs interview list. (Joe can only imagine who is on the private list.) Per Jeremy Fowler of ESPN, the Bucs will next meet with Seahawks quarterbacks coach Dave Canales.
Canales, 41, has been working with Seattle in various capacities on the offensive side of the ball since 2010. He has never been an offensive coordinator. Canales has been working with Seahawks head coach Pete Carroll since his days at the University of Southern California.
Joe is almost surprised it's taking so long for the Bucs to find a playcaller they want. Is money and issue? And if so, why?
If cash is no factor, then wasn't there a Todd Bowles wish list in place months ago, four or five names deep? Byron Leftwich was fired three weeks ago.