Will Bucs Players Band Together?
January 22nd, 2023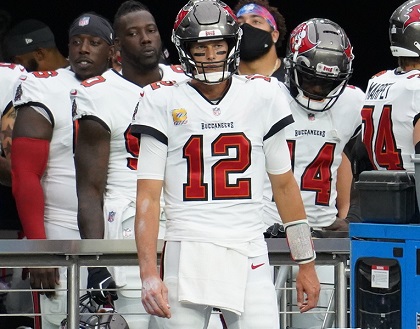 After nearly a week to get over one of the most embarrassing losses in Buccaneers history, it's time for Tampa Bay players to focus and use their influence.
Joe is referring to key Bucs banding together, hopefully in an organized manner, to recruit pending free agent Tom Brady for the 2023 season. (Note to Team Glazer, lead/spark the charge on this. Leave no stone unturned.)
Joe talked to Lavonte David about this subject and asked David if he thought players would be intimidated by Brady and not try to press him to come back as a result.
David said he couldn't speak for every player but David said he will not hesitate to sell Brady on a return. And David expects to go there with Brady soon.
Essentially, David said Brady recruits players all the time, so now it's time to turn the tables on him.
Joe genuinely believes Brady is undecided on next season. It's unclear how many offers Brady will have and what/where they will be. So that means a window remains open for Team Glazer, Jason Licht, Todd Bowels and the players to work together to get the job done.
Joe realizes about one-third of fans polled here last week want to move on from Brady, but Joe is not in that camp, not for 2023.