"Why Would You Run That Back?"
January 25th, 2023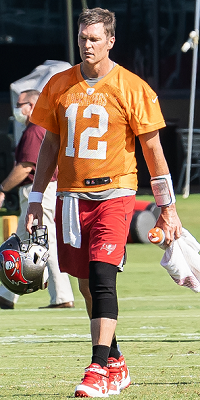 Another guy with very close connections with the Bucs thinks Tom Brady is a non-fit with the Buccaneers — because he's not very good.
Joe thought it was quite noteworthy when Bucs legend Rondé Barber, a guy paid by the team, said the Bucs may look to the draft for a quarterback to replace Tom Brady.
Then when Barber's Bucs-friendly brother chimed in, Joe paid even more attention.
Tiki Barber is a host on WFAN radio in New York, the voice of New York Sports, and was adamant that Brady is shot, it's sad, and it's time to move on.
"He's likely done in Tampa because why would you run that back if you're the Tampa Bay Buccaneers?," Tiki Barber said.
"It's getting pathetic," he added of Brady's play.
Unless something has changed, the Barber twins are tight and Rondé is a true insider with general manager Jason Licht. Joe suspects the Barbers are echoing some of the messaging echoing from inside One Buc Palace. Not all, just some.