Todd Bowles Says Kyle Trask Has Some Of The Greatest "Toughness And Inner Strength" He's Ever Seen
January 4th, 2023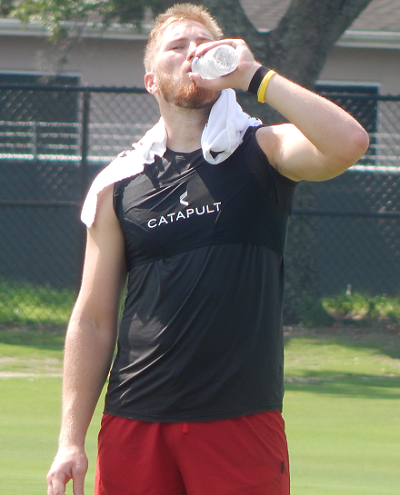 Man, they love Kyle Trask at One Buc Palace. Not enough to make him an active backup quarterback on a gameday (not yet), but he is appreciated.
That was the message today from head coach Todd Bowles, who said Trask might be activated for Sunday's meaningless Week 18 game against the Falcons.
Bowles was loud and proud talking about Trask, the Bucs' 2021 second-round pick.
"Since he's been here, every time I look out my window he's out there working on his own," Bowles said. "He has the greatest resolve and toughness and inner strength almost than any person I've seen — a young guy coming out. He prepares every day. When his time comes, he's going to be ready because I see him working at it every day. He has inner toughness. He has inner strength, and he has drive and a will to win. So you put that together, given opportunity, I think he's going to take advantage of it."
It takes a tough dude to ride the bench for two years and still stay razor focused and diligent, though Joe guesses it's easier when you're earning a million bucks to do it along side Tom Brady.
Trask is the furthest thing from Joe's mind today as the Bucs approach the playoffs, though Joe would love to see Trask get at least a half a game on Sunday.
Reward the young man!