Slow-Motion Bucs
January 23rd, 2023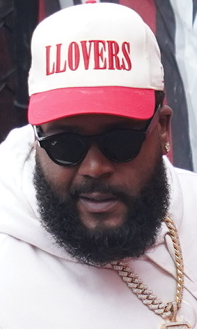 The Buccaneers have been knocked by various national pundits this season for looking old and slow.
However, there was no reason to look old and slow in a home playoff game after a week off for many starters.
But, per one Buccaneers legend, the Bucs indeed looked slow against Dallas a week ago in their blowout loss.
Joe could feel the pain in Derrick Brooks' voice.
"The culmination of just looking at the entire game, and from my eyes it was being played in slow-motion, you know, from my football eyes," Brooks told TAMPA TWO.
He went on to caution Bucs fans not to make snap decisions about what they think is best for the Bucs' future, including keeping or moving on from Tom Brady. It seems even Brooks needs a few weeks to heal and collect his thoughts.
Joe is stuck on the "slow-motion" line from Brooks. How does that happen? Especially at home?
Joe thinks that speaks to coaching quite a bit, in addition to The Brady Effect wearing off in a big way.
---
The full TAMPA TWO episode with Brooks and The Sage, Ira Kaufman, on what went wrong against the Cowboys is below. More insight from The Identity Tampa Bay and Joe.