Ian Beckles Not Impressed With Cowboys
January 14th, 2023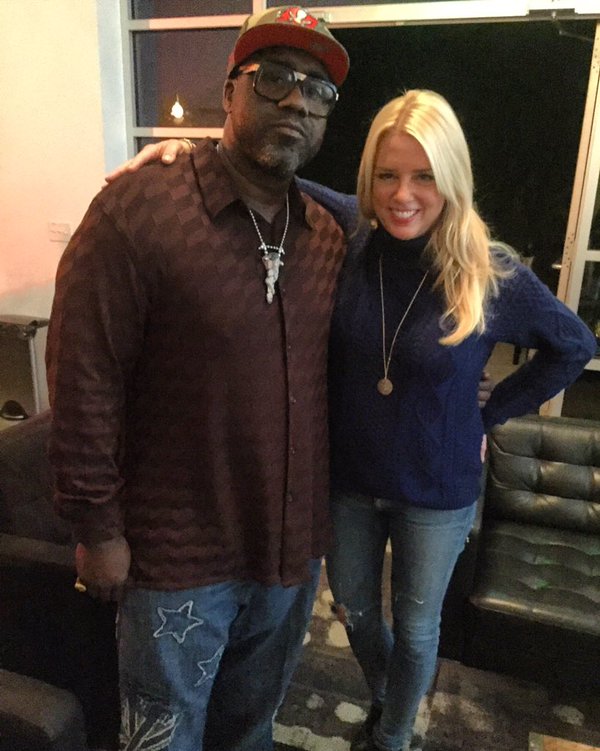 Ian Beckles is in an upbeat mood.
The former Bucs guard and current popular local sports personality is feeling the vibe that the Bucs can pull off an upset on Monday night when they face the Cowboys in a wild card round game.
Joe heard Beckles advise fans on his podcast, "In the Trenches," if they are bummed from last week's loss to Atlanta, fuhgettaboutit.
"I didn't put any stock in that game, good bad or indifferent," Beckles said. "It was an irrelevant football game. It's almost like a preseason game."
The only thing that bothered Beckles about last week's game was outside linebacker Joe Tryon-Shoyinka playing late in the game.
"For me, to be a first-round pick and be in a game like that, late, I think that says a lot about what [the Bucs] think of him as a football player, unfortunately. "
Even though Beckles thinks the Bucs can upset the Cowboys, he's not under some illusion that the Bucs will do something they haven't done all year.
"The Bucs haven't run the ball on really anyone this year so I don't expect them to do that Monday night," Beckles said. "They will win the game by blocking Micah Parsons.

"I would put Micah Parsons on Donovan Smith and say, 'Sit there and beat his @ss all day long and make sure they compensate for that.'

"Donovan Smith can't deal with Micah Parsons all game long. Can't do it."
Watching the Bucs' passing game bothers Beckles and he believes it is a big reason why the offense has nosedived.
"This dink and dunk thing, bad things happen," Beckles said.
Beckles is not frightened by Dallas at all.
"I don't think the Bucs could have picked a worse team to play in the first playoff game," Beckles said. "There is no pressure on the Buccaneers at all. None.

"There are times when the Cowboys stink. … I think they are ripe for the picking. Dak Prescott was awful [Sunday]."
Bucs coach Todd Bowles will shut down the Dallas run game, Beckles confidently says. And that will force Dak Prescott to throw and he will throw picks.
"I don't see the Cowboys running the ball down Vita Vea and Akiem Hicks' face," Beckles said. "I just don't see it.

"I am not going to be shocked if I see Tom Brady walk off the field victorious. I'm not going to be shocked. I'm not."
Like many Bucs win this season, Beckles envisions a low-scoring, nailbiter.
"This Buccaneer offense is not good enough to score 30 points on anybody," Beckles said. "They are good enough to score 20. All we need is for the defense to ball out.

"I think the defense could shut out the Cowboys offense. Not saying they will do it, but I think they could.

"We may mess around and win this game Monday night."