29-Season 49ers Beat Writer: "Hard To Believe" San Francisco Adds A Quarterback
January 31st, 2023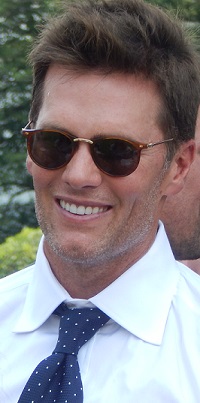 If you subscribe to the philosophy that local reporters have the accurate pulse of a team, and you want Tom Brady quarterbacking the Bucs next season, then this is your feel-good post.
Matt Maiocco has been covering the 49ers since the mid-1990s. Now he works for NBC Sports and has long been one of the more reasoned and seasoned beat writers in the business.
With all the buzz about Brady possibly joining his hometown 49ers next season, Joe decided to listen to Maiocco's recent chat on CBS Sports Radio. He isn't seeing the 49ers chasing a veteran quarterback this offseason because it's so advantageous to their salary cap to have Trey Lance and Brock Purdy at the position.
Both are on rookie contracts, and Maiocco pointed to the 49ers needing to pay All-World edge rusher Nick Bosa a monster contract.
"I don't see any scenario, or I just find it hard to believe, that the 49ers will have another quarterback on the team not named Brock Purdy or Trey Lance. To me it looks pretty obvious," Maiocco said.
Joe is firmly in the keep-Brady camp. So Joe will take Maiocco's comment and savor it during a Hooters lunch of buffalo shrimp and tots.