Another Historic Step For Lavonte David
December 26th, 2022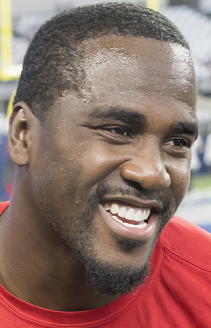 Yawn! Lavonte David led the Bucs in solo and combined tackles last night in Arizona.
That's an expected happening, but what made it special is David taking another historic step.
Per the reliable Pro Football Reference site, David's 10 combined tackles gave him 1,335 in his career. That pushed David past retired Pro Bowl safety Antoine Bethea to 20th-most combined tackles in the modern era (since 1987). David should pass Hall of Fame linebacker Brian Urlacher in September of next season.
Man, it is just too easy to overlook David's accomplishments. He is so unsung. The guy leads all active players in solo tackles, just in case you were wondering, and he's got Buccaneers savior linebacker Devin White beat in that department this season.
Joe is impressed that while David may get juked more often than he did six or seven years ago, he's still damn productive in his 11th season. And his final numbers this season will be on part with what he delivered in 2019, his first in the Todd Bowles defense.
David is a free agent after this season and the Bucs will have a huge decision on their hands. David will want a fat bag, and Joe is sure at least one NFL team will be willing to pay him.
More important, Joe thinks David still has big-play ability, which increases the Bucs' chances of having their defense carry them in the playoffs … if they get there.