Sean Payton Says He And Tom Brady Don't Want "To Get Another Team In Trouble"
December 6th, 2022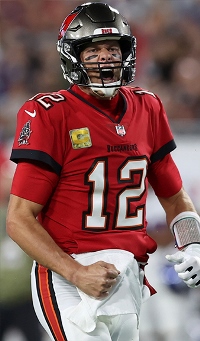 Joe was a little nauseous last night hearing Tom Brady talk to former slimy Saints head coach Sean Payton on SiriusXM Mad Dog Radio.
Payton was a guest on Brady's weekly Let's Go! show, where last night Brady was slobbering to Payton about their good friendship and how he's looked up to Payton as a person and a coach.
Co-host Jim Gray told Payton that it seems with Payton returning to head coaching, likely next season, and Brady going to FOX, they'll be two ships passing in the night.
Payton rejected the premise.
"Hey, who says Tommy's coming to FOX right away?" Payton said. "I mean, I know this is his podcast, but clearly we don't want to get another team in trouble."
The "another team" reference was to the Miami Dolphins getting fined and losing draft picks in part for their efforts to bring Payton and Brady to the Dolphins together — while Brady was still under contract with Tampa Bay.
"You never know what happens in the NFL. So who knows?" Brady replied. "I thought I was retired; I wasn't. So, who knows? You never know what the future looks like."