Ringing The 25 Million Bell For 2022
December 15th, 2022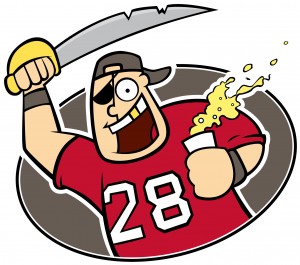 Just some quick pre-holiday-frenzy thanks from Joe.
With 16 days remaining in December, it's already clear that Joe will bust 25 million pages viewed on this here website for the calendar year of 2022. That's a new record.
Thanks to all who make this space a regular hangout, and to the vast majority of you who come when the spirit moves you or a headline grabs you from another space.
Joe is grateful to be the premier media outlet for Tampa Bay Buccaneers fans for the past several years, and that won't change in 2023. Thankfully, GM Jason Licht has a crafted a quality roster worth paying attention to, even though it's been coached into the ground this season.