NFC South Games Break For The Bucs! Playoffs A Step Closer.
December 18th, 2022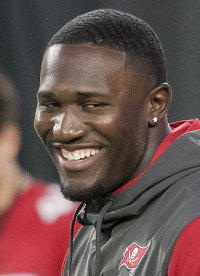 Joe was treated to ugly ass football early this afternoon courtesy of the three NFC South teams not named the Bucs all on the field.
The Bucs and their 6-7 record with a bad offense convert 38 percent of their third-down attempts. That's not good. But today Joe realized fully why the Panthers only converted 28 percent of their third-downs entering Sunday's action against Pittsburgh.
Carolina was impotent against the Steelers today in Charlotte as they fell to the Steelers 24-16. Sam Darnold and the miserable Panthers offense was 4-of-11 on third down and couldn't get much going other than two long passes and a checkdown to Chuba Hubbard that went for 45 yards.
Carolina now sits with a 5-9 record and will face the high-octane Lions next Sunday in what will be Carolina's final home game of the season.
Also in the NFC South, Atlanta dropped to 5-9 in a 21-18 loss to the slimy Saints, which upped their record to 5-9. However, the Saints would lose a tiebreaker head-to-head with the Bucs after losing to Tampa Bay twice this season.
The Falcons started rookie third-round pick quarterback Desmond Ridder and it showed. He looked uncomfortable in the pocket at times and Falcons playcaller Arthur Smith was rolling him out in the red zone. Ridder had just 95 yards passing while the Falcons owned time of possession and their defense kept it close.
In all, it was a perfect early afternoon in the NFC South for our beloved Bucs. Now they just have to go out and take care of business for a change.