Jamel Dean Gets The Dreaded Boot
December 14th, 2022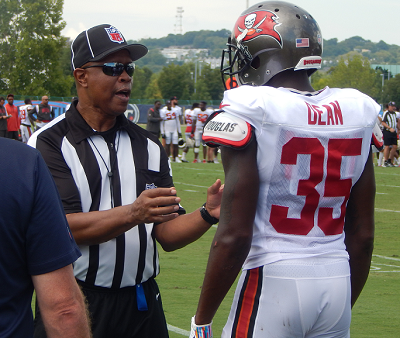 Joe's experience says a guy putting on the dreaded stabilizing walking boot always misses two or three games.
Today, Buccaneers cornerback Jamel Dean, the best Bucs corner this season, is that guy.
Bucs Kickoff host and Joe's buddy Rock Riley is patrolling practice today and delivered the news via the Twittering below. Dean was injured in Sunday's game against the 49ers and an official report on his issue has yet to be given.
Riley added that Vea (calf) and was working with a trainer and Joe Tryon-Shoyinka (hip) isn't in a wheelchair.
The Bucs really need Vea and Dean on the field if they're going to have a prayer Sunday against the Bengals.
#Bucs NT Vita Vea working on moves with a trainer.
OLB Joe Tryon-Shoyinka looks to be practicing.
CB Jamel Dean not practicing walking with a boot on. pic.twitter.com/afetWXH39q

— rock riley (@realrockriley) December 14, 2022