Gameday Tampa Bay
December 18th, 2022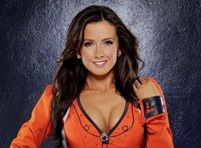 Game 14
Bengals (9-4) at Bucs (6-7) 
Kickoff: 4:25 p.m.
TV: WTSP-TV Channel 103, DirecTV Channel 714.
Streaming: NFL+ and Buccaneers.com (Geographic restrictions apply).
Radio: Buccaneers Radio Network WXTB-FM 97.9 in the Tampa-St. Petersburg region (Transmisiones de radio en español en WTMP-FM 96.1 y WMGG-AM 1470 en Tampa). Additional stations throughout Florida on the Buccaneers Radio Network can be found here. The game also will be broadcast on SiriusXM Channel 227 (Buccaneers Radio Network broadcast).
Weather: Per AccuWeather.com, bring a coat. While there isn't any precipitation expected today, it will be chilly. Tailgaters will enjoy highs in the upper-60s and it may hit 70. Then it will drop fairly rapidly as the sun sets. At kickoff, you are looking at 66. At halftime, maybe 60. By the time the game ends, temperatures will be in the mid-50s.
Odds: Per BetMGM, as of 6 p.m. last night, Bengals -3.5; over/under 40.
Referees: Adrian Hill is today's referee. His crew doesn't get a bunch of work but overall based on intel from Sharp Football Analysis, Hill's outfit is very even when it comes to flags between both teams. When Hill and his crew work games, the biggest trend seems to be lower scoring. Of the 47 games Hill has worked in the NFL, his gang has seen the point-total hit the under 30 times.
Injuries: Bengals — Out: DE Trey Hendrickson (wrist), CB Mike Hilton  (knee),  TE Hayden Hurst (calf). Doubtful: CB Jalen Davis (thumb).  Questionable: WR Tyler Boyd (finger), WR Tee Higgins (hamstring), WR Trent Taylor (hamstring). Bucs — Out: OLB Genard Avery (oblique), CB Jamel Dean (toe), OLB Carl Nassib (pec), DT Vita Vea (calf). Questionable: S Mike Edwards (hamstring), WR Julio Jones (kne), CB Sean Murphy-Bunting (quad), OLB Joe Tryon-Shoyinka (hip), S Antoine Winfield (ankle), RT Tristan Wirfs (ankle).
Outlook: This has the makings of a blowout. If San Francisco can curb-stomp the Bucs with Mr. Irrelevent at quarterback, imagine what arguably the best quarterback not named "Pat Mahomes" will do to a depleted Bucs secondary?  This could get ugly, folks. Many people have easier times climbing Mount Everest than the Bucs do scoring 21 points in a game. Joe Burrow, Joe Cool, can wrack up 21 points in a quarter. Sadly, the way the Bucs got totally punked by the 49ers finally made Joe see the light: This is a bad team that cannot or will not adjust on offense. The nonsense that failing Bucs offensive coordinator Byron Leftwich spouted last week about how the offense can flip the switch is outrageous. If the offense could simply turn it on, why wait until Week 15? The only chance Joe sees the Bucs having is if there are a bunch of turnovers. Short of that, who is going to rush Joe Cool? Shaq Barrett? He's out. Joe Tryon-Shoyinka? He's out. Carl Nassib? He's out. Anthony Nelson got owned by San Francisco last week. Give Joe cool time to throw and allow Ja'Marr Chase time to get open over the middle, good night now. This has all the makings of a complete arse-kicking. Joe hopes he is dead wrong but that's the way it is shaping up. It could be a long night at The Licht House.
Fun fact: Joe Cool and Tom Brady are tied for most touchdowns this season in the fourth quarter, both with nine.
.@rondebarber breaks down the best play on offense & the best play on defense from Week 14 🎞️ pic.twitter.com/wz2DboZx8b

— Tampa Bay Buccaneers (@Buccaneers) December 15, 2022