Do The Buccaneers Have A Pro Bowler?
December 20th, 2022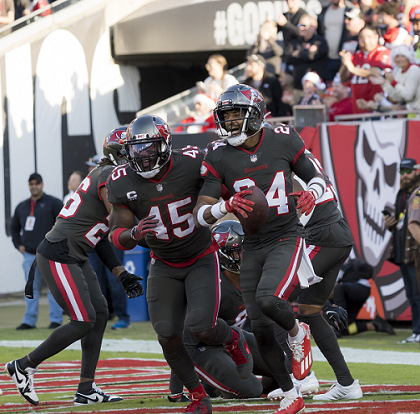 This season's Pro Bowl roster announcement comes tomorrow.
Will a Buccaneer be named? It saddens Joe that it's a fair question.
Fan voting represents one-third of the vote to get a Pro Bowl honor. The other thirds come from players and coaches casting their ballots.
Kicker Ryan Succop was off to a great start, but he's fallen off in recent weeks and his long-range deficiencies will keep him out of the Pro Bowl.
On defense, Vita Vea's 6 1/2 sacks are a huge number for a defensive tackle. So that might be enough to get Vea in, along with his reputation around the league. Sadly, that's likely it on defense.
Devin White was a Pro Bowl alternate last season, along with Antoine Winfield and Mike Evans, and they all got to the game in Las Vegas thanks to other players backing out.
Evans and Winfield are unlikely to be named alternates this season. White might be.
On the sad Bucs offense, the only likely Pro Bowler is right tackle Tristan Wirfs. Nobody else is worthy.
So Joe's official guess is Wirfs and Vea are Pro Bowlers, and maybe the Bucs squeak in an alternate. That's what happens when you're 6-8 and few starters have improved.