Bucs Will Clinch NFC South Crown With Wins Against Carolina And Atlanta
December 12th, 2022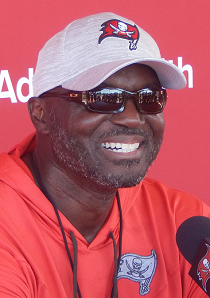 This post is simply to clear up lingering confusion.
Despite their 6-7 record, the Buccaneers' road to the postseason is clearly defined.
If Tampa Bay beats the Panthers and Falcons, their final two games after facing the Bengals and Cardinals, then the Bucs will clinch the NFC South title by virtue of what would be their superior division record winning them any potential division tiebreaker.
It's as simple as that.
Obviously, the Bucs will have a much smoother road to the playoffs if they can win Sunday at home against the Bengals and/or on Christmas against Arizona.