"We Expect To Go Without Him"
November 23rd, 2022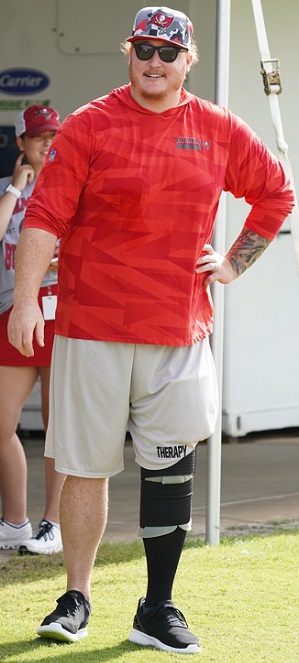 Head coach Todd Bowles keeps telling media — again today — that he's not getting a definitive internal medical update on center Ryan Jensen's blown knee.
Joe doesn't buy it, but regardless, Jensen hasn't practiced since the late-July disaster.
Joe asked Bowles today about Jensen's potential return this season and Bowles threw a bunch of cold water on it.
"We expect to go without him," Bowles said.
So there you go. It's Robert Hainsey or bust … for now.