"The Only Chance This Buccaneers Team Has"
November 5th, 2022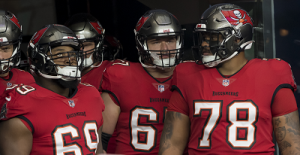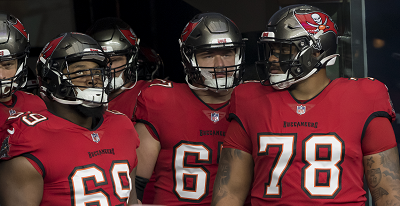 So which Bucs unit will rise up and play like it's hungry for a Super Bowl tomorrow?
Hopefully all of them will. But one former Buccaneer is pointing a finger.
Joe is referencing Michael Clayton, the blocking icon who also was the Bucs' first-round draft pick in 2004.
Clayton coaches Plant City high school football and also does his share of barking on WDAE radio, where he was calling on the Tampa Bay offensive line to "grit their teeth and grind" tomorrow so the Bucs can run the damn ball.
Clayton likes Nick Leverett in for Luke Goedeke at left guard and he says there's enough talent on the O-line to spark the Bucs' miserable run game and deep-passing game.
It's a crisis time in the season, Clayton said.
"I'm calling out this offensive line to get it together because everybody's job could be on the line," Clayton said. "And if they get it together, then that's the only chance this Buccaneers team has to win. Run it for 70 to 100 yards; I think that's good enough to get it ignited."
Well, the Rams, Sunday's opponent, have serious talent on their defensive front, but Los Angeles is playing poorly and Joe is with Clayton. The Bucs need a big game from the O-line.
Joe still can't figure out why Byron Leftwich can't find an average running game behind Tristan Wirfs and Shaq Mason.
---
Ira Kaufman Talks Todd Bowles' Demeanor, Bucs Lacking Confidence, Referendum Week, Rams Game Predictions, And Much More