Gameday Tampa Bay
November 6th, 2022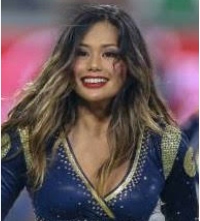 Game 9
Rams (3-4) at Bucs (3-5)
Kickoff: 4:25 p.m.
TV: WTSP-TV Channel 10, DirecTV Channel 714.
Streaming: NFL+, Paramount and Buccaneers.com (Geographic restrictions apply).
Radio: Buccaneers Radio Network WXTB-FM 97.9 in the Tampa-St. Petersburg region (Transmisiones de radio en español en WTMP-FM 96.1 y WMGG-AM 1470 en Tampa). Additional stations throughout Florida on the Buccaneers Radio Network can be found here. The game also will be broadcast on SiriusXM Channel 227 (Buccaneers Radio Network broadcast feed).
Weather: Joe is a warm-weather guy who keeps his AC at 78 in the summer. These local TV meteorologists drive Joe wild this time of the year when they bellyache it's not cold. Joe has a four-letter word for these folks: "Ohio." Want to shovel snow, scrape ice off the windshield, bundle up wearing heavy coats and gloves? Ohio should be your destination in November ("Iowa" works as well). Few moved to Florida to wear coats. So Joe is like Leonardo DiCaprio in "Titanic" when it's in the upper-80s and sunny in November. With a Big Storm Brewing beer in one hand, Joe stretches out his arms, looks to the blue skies and hollers, "I'M THE KING OF THE WORLD!" That's what today's weather is supposed to be. Per AccuWeather.com, tailgaters can begin grilling and swilling with temperatures in the low 80s. This gradually increases with an expected high of 88 at kickoff. By game's end it should be 82. There is a 54 percent chance of rain to start the game. You know, late-afternoon Florida showers when it is warm. Otherwise, perfection. Stay thirsty, my friends!
Odds: Per BetMGM, as of noon today, Bucs -3; over/under 42.5.
Referees: Oh, no. The notorious Shawn Hochuli and his band known as "The Flag Throwers" are working today's game. No referee loves TV facetime like Hochuli. He's the NFL version of college basketball ref "TV Teddy" Valentine. Hochuli truly believes fans watch football games for the referees. Remember, Hochuli is the ref who threw a flag on Tom Brady who had a bloody mouth, and not on Von Miller for a late hit or a hit to the head in the playoff loss to the Rams last year. Hochuli and his outfit had the most defensive pass-interference calls in the NFL last year. If the Bucs had a competent offensive coordinator, he'd take advantage of that and launch balls to Mike Evans and Chris Godwin. But the Bucs have Byron Leftwich. For gamblers, per Sharp Football Analysis, Hochuli's games are notoriously played for the under because he calls such a tight game, which limits scoring.
Injuries: Rams — Out: LB Jacob Hummel (hip). Questionable: C Brian Allen (knee), WR Van Jefferson (knee), LB Josh Bynes (quad), RB Josh Bynes (knee). Bucs — Out: TE Cam Brate (neck), WR Russell Gage (hamstring), LG Luke Goedeke (foot), S Antoine Winfield (concussion). Questionable: CB Carlton Davis (hip), DT Akiem Hicks (foot), CB Sean Murphy-Bunting (quad). 
Outlook: Joe will keep this simple, this must be the Bucs' game. A get-right game. If the Bucs lose and then again next week to the surging Seahawks in Munich, Joe has no idea how the Bucs will dig themselves out of a 3-7 hole at Thanksgiving, no matter how rotten this NFC South division is. The Rams are nearly the a mirror image of the Bucs, only difference is Rams quarterback Matt Stafford is throwing picks whereas Tom Brady is not. The Rams interior offensive line is awful. If Akiem Hicks can play, along with Vita Vea, they could do some damage. The Rams are also a one-dimensional offense. They have a horrible running attack. The only one worse is the Bucs'. If failing Bucs offensive coordinator Byron Leftwich is doing the SOS today and the Bucs lose, Joe isn't sure if the Bucs win another game until January. Joe's just being real here.
Fun fact: Rams receiver Cooper Kupp, since the start of the 2021 season including postseason, is responsible for 33.4 percent of the Rams' offensive production.
---
.@rondebarber is breaking down our Week 8 film 🎦#GoBucs pic.twitter.com/K9NWPPUc7l

— Tampa Bay Buccaneers (@Buccaneers) November 2, 2022