Sunday's Bucs-Rams Game Is Not Sold Out
November 3rd, 2022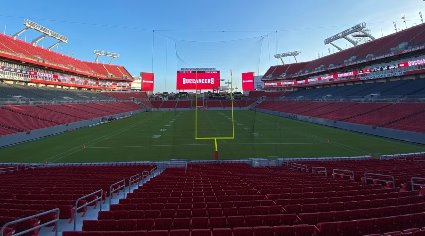 It's three days from Tom Brady facing off against the Super Bowl champs in warm but comfortable evening conditions at The Licht House.
Good seats are available!
The game is not sold out. Unsold tickets are available on the Ticketmaster website. That's the Buccaneers' official ticket partner on the primary market. Joe's search there shows available seats are $200 and up. However, on the resale market, including at Ticketmaster, plenty of tickets can be had in the $80.00 ballpark.
So it seems you might be able to attend this critical game without mortgaging your home or cancelling a holiday vacation.
The Rams are a three-win team, as are the Bucs. Joe doesn't hear anyone talking about a rematch of January's thrilling playoff game, only chatter about two teams with bad offenses fighting to stay above water in the NFC.
That likely accounts for the available tickets.