"It Just Felt Effortless"
November 13th, 2022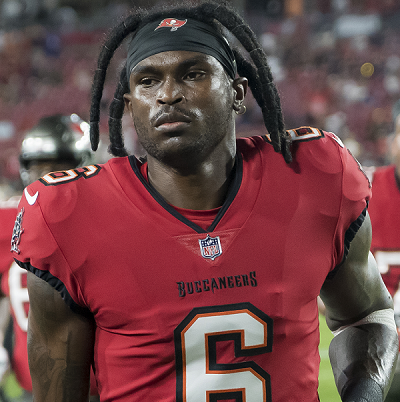 One seasoned Bucs player is not prone to hyperbole. He won't tell you what you want to hear, and he's surely not into fan hype.
That's Julio Jones.
For example, Julio's last Tweet was over a year ago. The legendary receiver is all business and is a thoughtful, soft-spoken guy. So it really struck Joe after today's game to hear Julio talk about the diversity within the Bucs offense and how that's a huge strength.
"It just felt effortless," Julio said after detailing many things the offense did well today.
The Bucs dominated time of possession, roughly 37 minutes to 23 for Seattle, and it was a true balanced attack through the air and on the ground. Cade Otton, Chris Godwin, Mike Evans, Scotty Miller and Julio all had receptions over 19 yards, including Jones' 31-yard TD grab. It's rare to connect big shots to five different players.
Joe liked the "effortless" adjective. The offense was different today — as in a throwback to 2020 and 2021.
Heck, there was even a throwback to 2019 when the Bucs scored plenty but had bad interceptions.
Seattle isn't the class of the NFL, but they're a solid club. Joe believes the Bucs showed today that they might have enough talent in the cupboard to approach the 30 points per game average of the past two seasons.