Huge Week For Julio Jones
November 1st, 2022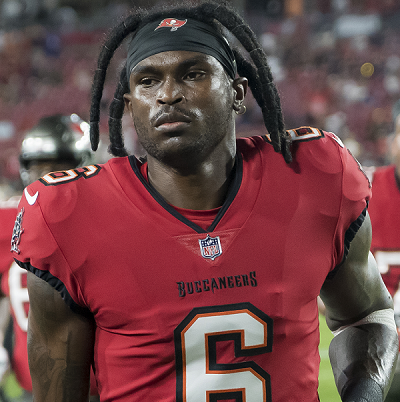 Caught in Joe's optimism web is Julio Jones making it through Thursday night's game and actually looking pretty good.
Yeah, Joe believes Julio's overturned deep catch against Baltimore was a sad case of officials not appreciating how massive and strong his hands are.
Joe sees Byron Leftwich getting mocked for running Julio on a sweep from left to right that failed. There are tons of reasons to slam Leftwich, but that play isn't one of them. The same play looked great and succeeded on opening night against the Cowboys.
Julio scored a touchdown late against Baltimore and gave up his body to get in the end zone. Joe thought that was a fantastic sign after playing nearly 40 snaps.
The "mini-bye" came at just the right time, Joe believes, assuming Julio didn't have an injury flare up over the weekend. If he came out of the game ok, that means the Bucs will take on the Rams with a Mike Evans, Chris Godwin and Julio as healthy as they've been all season and a little extra practice time to right the ship.
The season is on the line Sunday against the Rams. At the least the Bucs are going into it with what seems to be a very healthy offense by Week 9 standards.
Now they just have to find more intensity, playcall their way out of a paper bag, and Tom Brady has to be more precise in the end zone.