Gameday Tampa Bay
November 13th, 2022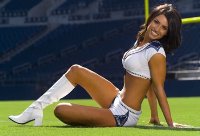 Game 10
Seahawks (6-3) vs. Bucs (4-5) in Munich
Kickoff: 9:30 a.m.
TV: NFL Network.
Streaming: NFL+ and Buccaneers.com (Geographic restrictions apply).
Radio: Buccaneers Radio Network WXTB-FM 97.9 in the Tampa-St. Petersburg region (Transmisiones de radio en español en WTMP-FM 96.1 y WMGG-AM 1470 en Tampa). Additional stations throughout Florida on the Buccaneers Radio Network can be found here. The game also will be broadcast on SiriusXM Channel 227 (Buccaneers Radio Network broadcast feed).
Weather: It's not terrible weather in Munich, especially for football. In fact, it's more like Seattle weather. Tailgaters in Munich will be treated to 50 degrees and at kickoff, per AccuWeather.com, the temperature may bump to 52. Since this is a 3:30 p.m. kickoff Munich time, the temperature will drop quickly. Look for temperatures around 48 by game's end. The skies should be clear, though brisk. In other words, football weather.
Odds: Per BetMGM, as of noon today, Bucs -2.5; over/under 45.
Referees: Referee John Hussey and his crew could be called a hussy for home teams. And remember folks, the Bucs are technically the home team today. Per Sharp Football Analysis, Hussey's crew favors the home teams. Hussey and his outfit also like to let teams play.  Hussey and his gang have called near the fewest penalties in unnecessary roughness, roughing the passer and defensive holding. Why is Hussey considered a home-team referee? Consider the past six years of data demonstrate the favorite, which is often the home team, is 55-39-3 (59 percent) against the spread.
Injuries: Seahawks — Out: LB Cullen Gillaspea (knee). Questionable: WR Marquise Goodwin (wide receiver). Bucs — Out: WR Russell Gage (hamstring), G Luke Goedeke (foot), LG Luke Goedeke (foot), ILB J.J. Russell (hamstring). Questionable: TE Cam Brate (neck). 
Outlook: This game could have playoff implications in more ways than one. Yeah, the Bucs want to keep their division title hopes alive in a putrid NFC South. It's beginning to look like the division winner will pull it off with nine wins. Given the fact the Bucs enter Week 10 with but four wins, that's still sort of cringeworthy. Joe thinks the defense is rounding into form. There was a noticeable difference with Akiem Hicks in the lineup. Add Antoine Winfield and Joe isn't concerned about the Seattle offense. It's not unreasonable to expect the defense to hold Seattle to 24 points. The offense, well, that's another matter. It is shameful an offense with such talent cannot score more than its 18 points per game average. You cannot tell Joe Tom Brady has fallen off a cliff. Brady is second in the NFL in passing yards. Does that sound like a washed up QB? If Bucs coach Todd Bowles had any stones, he would tell failing Bucs offensive coordinator Byron Leftwich if the Bucs offense doesn't score 24 points today, he's cleaning out his office the moment the Bucs touch down from Munich. The only people who accept the atrocious job that Leftwich had done this year are the ones at One Buc Palace. Across the league, coaches who have done an awful job have been launched. What playcaller has been worse than Leftwich? The Bucs need more today from Leftwich and the Bucs offense than a couple of Munich potato dumplings.
Fun fact: Brady has thrown 373 consecutive passes without being picked. That's the second-most in NFL history. Choke artist Aaron Rodgers holds the record at 402. So if Brady throws 30 passes today to start the game without being intercepted, he will set the NFL record for most consecutive passes thrown without being picked.
---
"He makes a difference in our defense."@rondebarber breaks down his top plays from @Carlton_Lowkey this week 🎦 pic.twitter.com/iiGDUo7cQZ

— Tampa Bay Buccaneers (@Buccaneers) November 9, 2022