Fear May Have Cost Bucs Two Stars For Slimy Saints Game
November 28th, 2022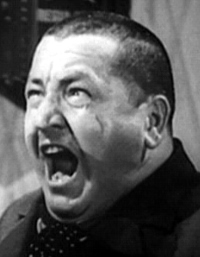 No matter how you slice it, the Bucs should not have been in overtime yesterday in losing to the Browns — the Browns!
Bucs coach Todd Bowles explained today his fear that the greatest quarterback of all time, a master of the hurry-up offense on a historic pace of not throwing picks, would throw an interception so he preferred overtime.
Well, Bowles' fear really put his team in a pickle for next Monday night when the Bucs host the slimy Saints.
Bowles, while also explaining his severe phobia of a late pick (he's really going to need counseling when he starts Kyle Trask next year), informed the local pen and mic club in today's day-after presser that right tackle Tristan Wirfs and safety Antoine Winfield both suffered ankle sprains in overtime.
If the Bucs were coached up correctly yesterday, neither would have been on the field and the Bucs would have won in regulation.
Bowles doubted Wirfs would be able to go next week, claiming his high ankle sprain is a pain-tolerance injury. On Winfield, Bowles was less certain.
So thanks to being fearful, the Bucs may be without two of their best players a week from tonight.
How's your Monday going?