"It Felt Like We Could Do Whatever We Wanted"
November 28th, 2022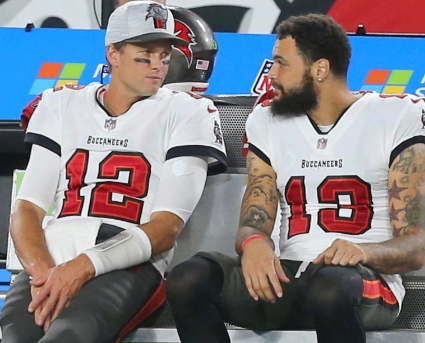 How bout that Tampa Bay offense after halftime yesterday?
The tale of the tape reads seven punts, a touchdown and a points-less drive that ended the second half, dying in part because Todd Bowles wouldn't call timeout.
Seven punts after halftime. The NFL average for punts per game is four.
Only two teams have punted more than Tampa Bay through their last three games: the bumbling Broncos and Lovie Smith's Texans.
To make the data worse, four of those after-halftime punts were on 3-and-out drives against a relatively weak Browns defense.
Mike Evans was in disbelief after the game. He lamented to reporters in the locker room how the Bucs started well and felt in command. "Early on it felt like we could do whatever we wanted," Evans said.
And then the roof caved in. No, the Bucs didn't call Florida's Elite Restoration, they just were outhustled and outcoached.
Joe believes Evans' shared feeling and the offense's solid start are evidence that the team had enough talent to beat the Browns yesterday. But they also had enough talent to beat the bottom-feeding Panthers, Steelers and Packers, too.
The underachievement of the offense really has Joe in a state of shock. Tom Brady loves to say real football starts after Thanksgiving, when teams have forged an identity and they reveal who they are and the fruits from months of labor.
Who are these Bucs? Joe doesn't have the stomach to answer.