Bruce Arians Defends Byron Leftwich, Says Tom Brady "Was Playing Bad"
November 15th, 2022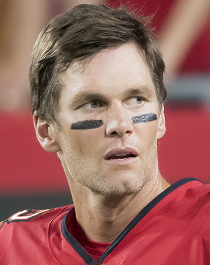 BY IRA KAUFMAN
@ikaufman76
Bruce Arians believes the Bucs are poised for a powerful late-season run and said their October doldrums were attributed to several factors — including Tom Brady's erratic play.
In a wide-ranging interview, Tampa Bay's senior adviser to GM Jason Licht applauded offensive coordinator Byron Leftwich and head coach Todd Bowles for maintaining their focus during a three-game losing streak that dropped the Bucs to 3-5.
"I talked to Byron every day when that was happening," Arians said. "He doesn't read the papers and nothing bothers Byron. That's what I love about him and that's why he'll be a damned good head coach one day, because he weathers everything. And Todd does, too."
The Bucs have evened their record at 5-5 heading into a bye week that "couldn't have come at a better time," according to Arians. Tampa Bay downed Seattle 21-16 on Sunday in Germany, limiting standout rookie back Kenneth Walker III to 17 rushing yards
"I'm really optimistic about the rest of the season," he said. "First off, we're getting healthy. Tom smiled at practice last week for the first time this season. He's going to be fine. I love the swagger we played with Sunday, especially defensively. It's been missing. Seattle's a good running team, but that kid (Walker) went nowhere."
Before the Bucs assumed first place in the weak NFC South, Leftwich faced withering criticism for a plodding offense that was settling for field goals instead of touchdowns.
"I don't think it was fair to Byron," Arians said. "Nobody is going to say that Brady was playing bad, but he was playing bad. We also had growing pains on a young offensive front and we weren't running well. There comes a time as a play-caller when you're losing yards running the ball and you say, 'Forget this, I'm putting the ball in Tom's hands.' "
The Bucs featured a robust ground game in Munich as rookie Rachaad White carried 22 times for 105 yards. He started ahead of veteran Leonard Fournette, who added 57 rushing yards and a touchdown. Just 10 games into his NFL career, White is already generating comparisons to a Hall of Famer Arians saw up close as an assistant coach with the Colts.
"I told you way back when that White's going to take this thing over," Arians said. "He's just too freaking good. He sees it, he's got power, he's got speed. He can run routes like a wide receiver. I think he's very much like an Edgerrin James. He can run, he can catch and he's a little bowlegged, just like Edgerrin."
Arians also praised Tampa Bay's kicking game.
"Ryan Succop has been very good and our rookie punter (Jake Camarda) is ridiculous," he said.
Brady looked sharp in Germany, although Arians was "shocked" by a fourth-quarter interception that ended a streak of 399 consecutive passes without a pick. Fournette was also picked off when he tried to find a well-covered Brady down the left sidelines.
"Don't ever tell a halfback he can throw the ball," Arians said with a laugh, "because no matter what, he's going to throw it."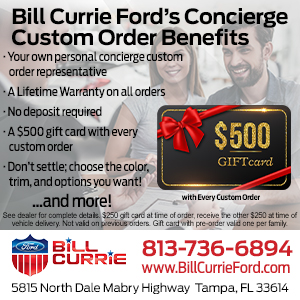 ---
Enjoy today's Ira Kaufman Podcast. All kinds of Bucs subjects on the table.