Brady 2023 Talk Blooms
November 4th, 2022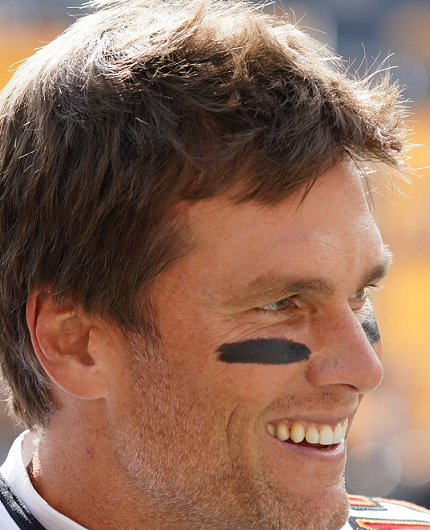 Yes, Joe saw the report of chatter from well-connected Sports Illustrated NFL insider Albert Breer regarding Tom Brady playing for the 49ers next season.
Joe figured the speculation (pure speculation) would fire up about midseason when it comes to pending free agent Brady's future after this year's Bucs campaign.
Breer thinks Brady would want to be close to his parents and play for a solid run-first offense and crafty playcaller like Kyle Shanahan.
Joe can't buy into any of this chatter because Joe can't pretend to know what Brady wants. For example, it sure looks like Brady's ex-wife will be living in South Florida with his two young kids. If Brady wants to be the dad he claims he wants to be, then he won't move 3,000 miles away from his children, his high schooler son in New York.
If Joe were to play the Brady 2023 game, and Joe is 199 times more concerned about Brady 2022 and the struggling Buccaneers, then Joe would assume Brady only would want to play where he knows the personnel (Tampa) and/or where the distance between him and his kids is reasonable (Miami or Tampa).