Top 10 Bucs Fan Freakout Takes 
October 17th, 2022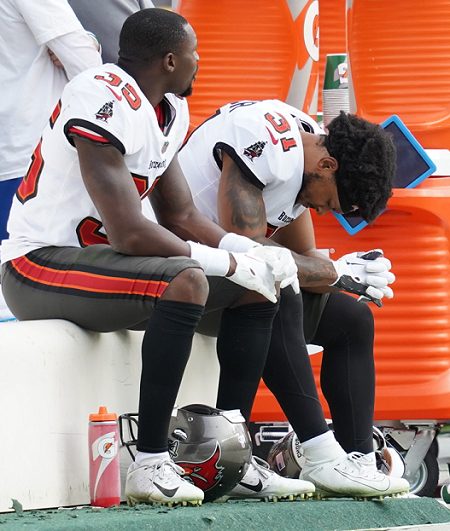 It's a Meltdown Monday and Joe is soaking in all the madness. Thankfully, Joe hasn't seen this kind of crazy in a long time.
Some themes are developing … in no particular order:
*Byron Leftwich should be fired.
*Leonard Fournette is overrated.
*Luke Goedeke is swiss cheese.
*Bucs' punt and kick coverage has been crap for four years.
*Todd Bowles isn't in Bruce Arians' league.
*Jason Licht built a shaky roster and didn't fill holes.
*Tom Brady is overrated and isn't all-in.
*Devin White shouldn't get a big contract.
*Players have quit on coaches.
*The Bucs have no chance at a Super Bowl run.
Did Joe omit anything from the top-10?
Thankfully, Joe doesn't subscribe to any of these freakouts. Well, maybe a couple.
Time For Bruce Arians To Wear A Headset https://t.co/Uk2CA2eKl2 (story)

— JoeBucsFan (@JoeBucsFan) October 16, 2022